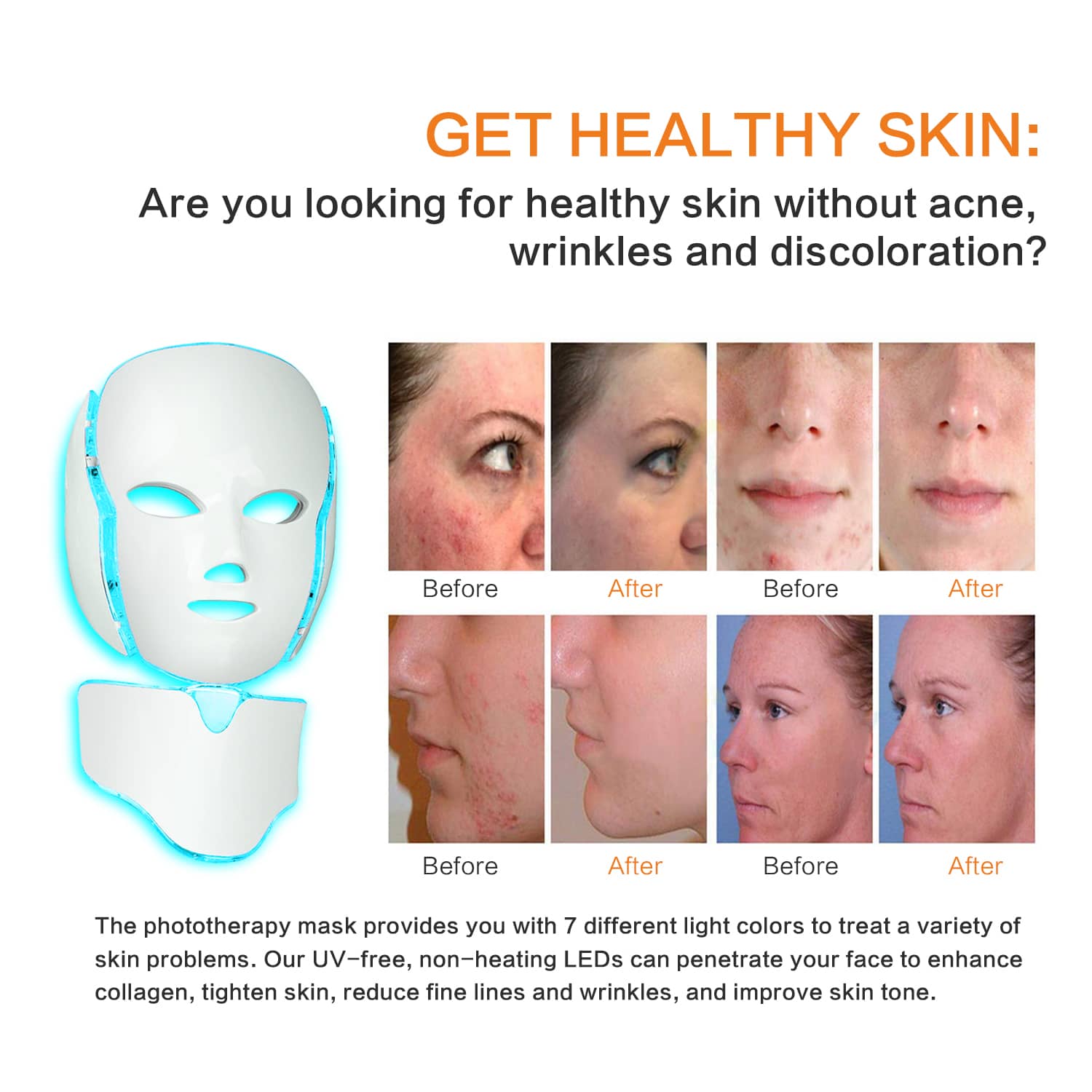 SPA QUALITY SKIN TREATMENT AT HOME
This Light Therapy LED Photon Facial Mask provides you 7 different light colors to treat a myriad of skin problems. Our UV Free non-heat producing LEDs penetrate your facial tissue to boost collagen, clear and tighten your skin, reduce lines and wrinkles, improve skin color, and much more.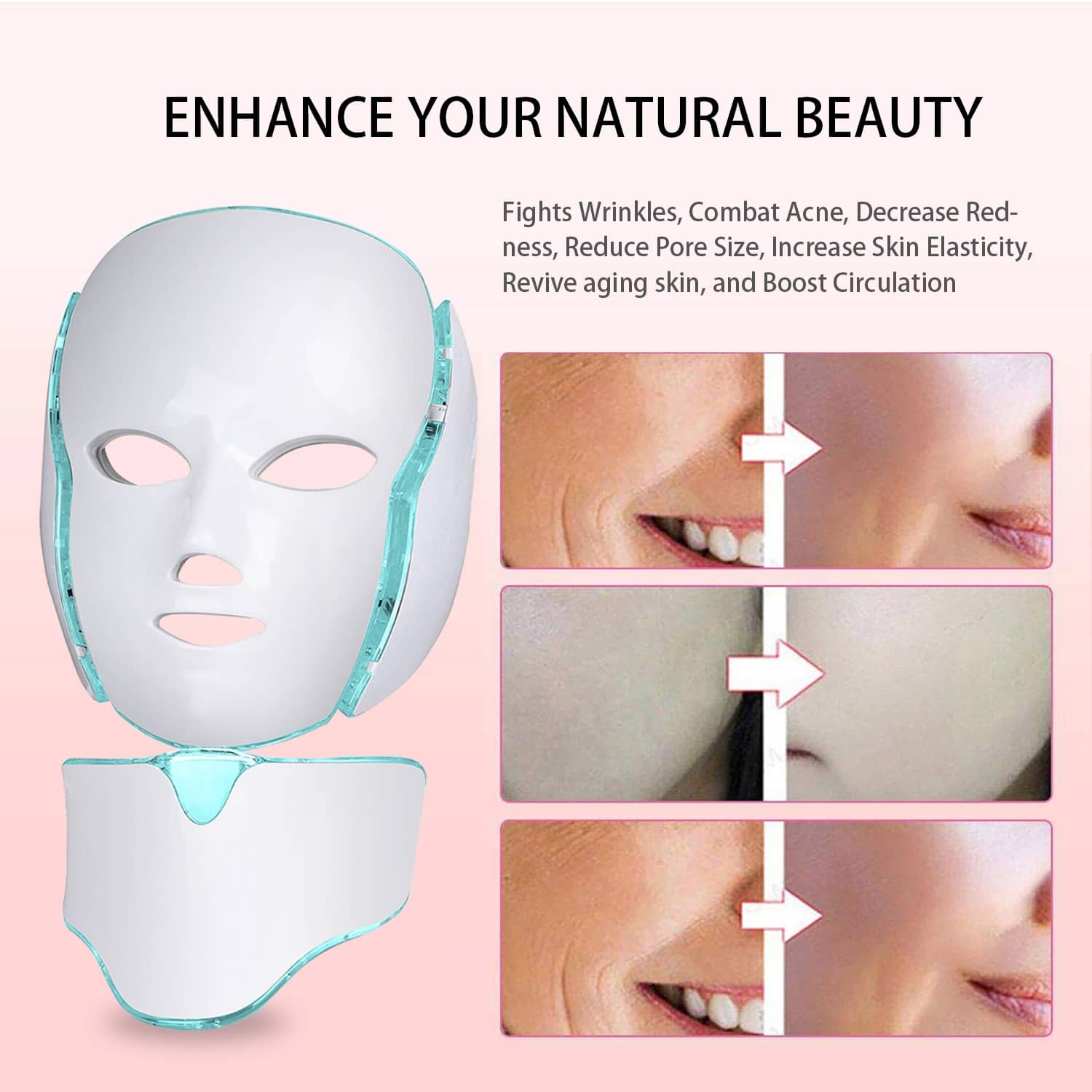 WIRELESS, SAFE, COMFORTABLE, AND SIMPLE TO USE
Our light therapy face mask uses the latest in light irradiation technology and quality materials making it safe, comfortable, natural, and reusable. This wireless mask is conveniently used anywhere and 50% lighter than its previous version. Your skin absorbs the light energy, which then treats your skin condition depending on the color that is used.
IMPROVE SKIN CELL ACTIVITY
The Light Therapy LED Face Mask can effectively improve cell activity, accelerate metabolism, promote collagen formation,  increase skin elasticity, improve skin conditions, repair damaged skin, reduce pores and tighten skin, is anti-aging and has an anti-oxidation effect.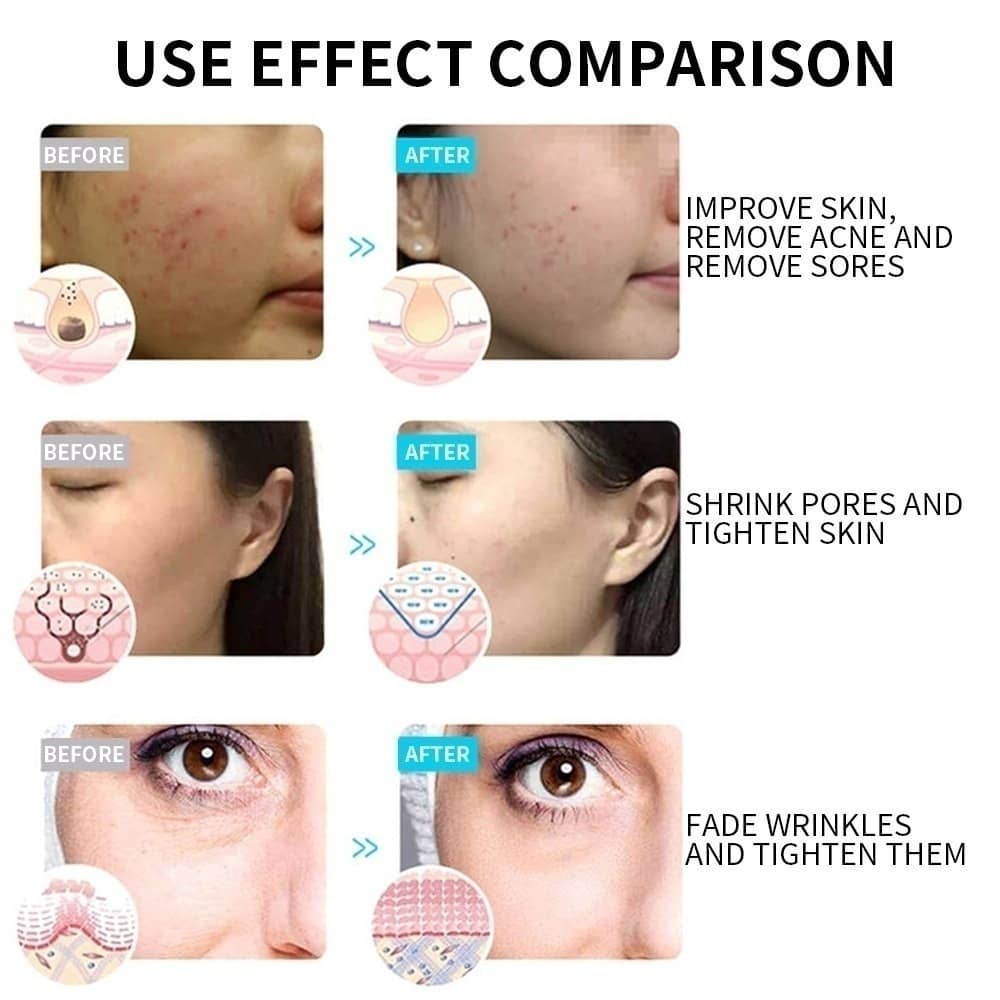 SKIN REJUVENATION
The Light Therapy LED Face Mask effectively enhances cell energy; the white light penetrates deep into the skin, accelerating the metabolism of active tissue, improving fine lines, improving skin tone, firming skin and activating collagen.
PROMOTES DETOXIFICATION
It can improve cellular oxygen, adding energy to skin cells, promoting detoxification, improving skin, and helping reduce skin redness.
SPECIFICATIONS:
Item Type:

Face Mask

Material:

Acrylic

Function:

Light Therapy