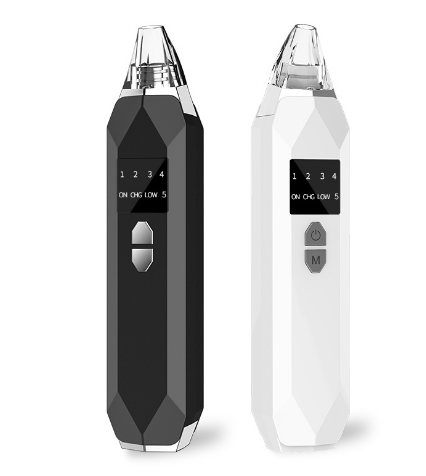 PROFESSIONAL BLACKHEAD REMOVAL
This blackhead remover has powerful suction, which can effectively remove blackheads, whiteheads, grease, dead skin and makeup residue, to deep clean and clear pores. After 2-5 weeks of continuous use, it can also smooth out wrinkles and firm the skin.
2-LAYER VACUUM CLEANER
The blackhead remover has 2 adjustable patterns, suitable for various skin types. The oily level is the lowest level for sensitive skin or sensitive locations. The dry skin model is an intermediate level of dry skin types. The highest level tackles large blackheads. 
5 FUNCTIONAL HEADS
This black remover comes with 5 functional heads. 1x larger round head, which can strongly suck black heads, 1x medium round head, 1x small head for delicate suction and sensitive skin areas; 1x oval head to smooth wrinkles and tighten the skin.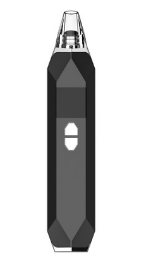 SAFE AND EFFICIENT
Compared with a blackhead mask or metal acne needle, this blackhead removal tool adopts innovative vacuum adsorption technology, which can effectively and easily extract acne from blackheads without harmful chemicals and without irritating the skin.
FUNCTION
To remove blackheads, acne and facial cleansing
Working mode: electric rotation
Use USB to charge
Charging voltage: 5V
Rated power: 3W
Product size: 182 * 36 * 34mm